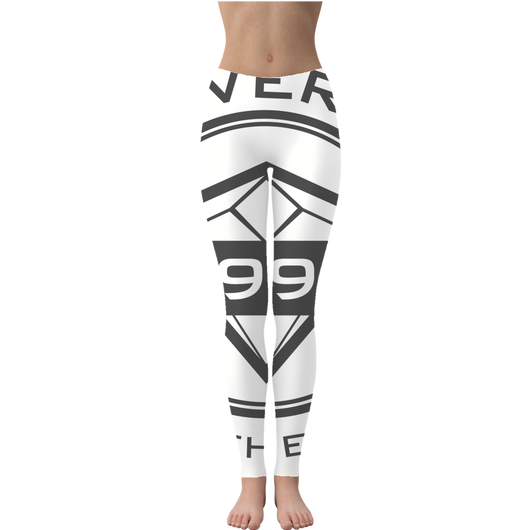 99 Overall Dream Chaser Leggings
Regular price $50.00 Sale
If you buy one item of apparel this year, make it these leggings! Comfortable and super versatile with a classic fit, these leggings have the most amazing design, fit and fabric. We're giving you every reason to stock up on these leggings. You'll never want to take them off.

A rare pair of leggings that has it all – Italian fabric, carefully hand printed in London, latest silhouette and a designer approach to a classic trouser. Designed to be the future of fashion, these leggings are the only item you need for #Newyearmood. The fabric is produced in Italy where it's dyed using specialized textile machines. The garment is then hand printed in London where the most devoted people to the craft will ensure that your creation is original and one of the kind.
Fabric is 82% polyester, 18% spandex
Four-way stretch
Elastic waistband
Precision-cut and hand-sewn after printing

Washing Instructions
Machine wash 30°. Do not bleach. Do not iron. Do not tumble dry. Do not dry clean. Dry inside out.

* Please note that the colours shown are for illustrative purposes only and may differ from actual product colours

* Please note in order to view the different colour variations, please select the first thumbnail on the slider first.
Ships to anywhere in the US (about 3-7 days)
Ships to anywhere in Canada (about 7-12 days)
The perfect gift for any gamer or apparel lover
Due to Covid, expect delays in shipping.