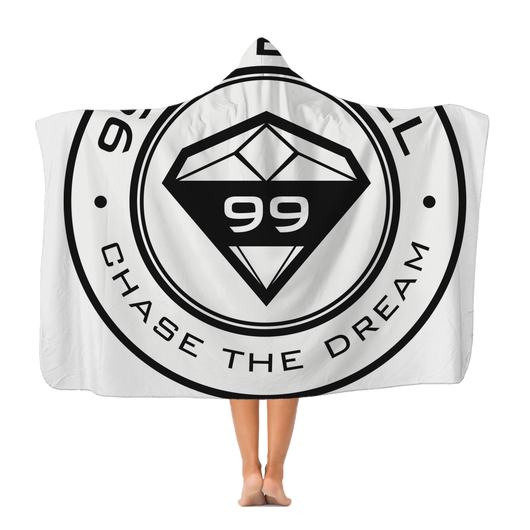 99 Overall Dream Chaser Premium Adult Hooded Blanket
Regular price $78.99 Sale
Super soft, cuddly and amazing hooded blanket. This hooded blanket is the Perfect gift because it can be used for so many things! Use it for watching movies, as a cape, sleeping and snuggling with, a bathrobe, camping. It's super soft and warm :)

%100 Polyester Polar Cuddle Fleece / Poodle Interior Lining Fabric

Size:
Adult: 72" wide x 55" tall (182.88 cm x 139.7 cm)
Youth: 54" wide x 41" tall (137.16 cm x 104.14 cm)

* Superior quality and the anti-pil fleece print for beautiful colour vibrancy.
* Interior lining is constructed from an ultra-soft polyester wool-like poodle fabric for warmth and comfort.
* Handmade stitch for maximum durability and a homemade feel.
* Printed using the latest in sublimation printing. These brilliant designs will never fade, crack or peel.
* Printed and handsewn in London, UK.

* Please note that the colours shown are for illustrative purposes only and may differ from actual product colours.
* Please note in order to view the different colour variations, please select the first thumbnail on the slider first.
Ships to anywhere in the US (about 3-7 days)
Ships to anywhere in Canada (about 7-12 days)
The perfect gift for any gamer or blanket lover
Due to Covid, expect delays in shipping.